Grave of Seah Eu Chin and his wives

The grave of Seah Eu Chin and his wives Tan Meng Guet and Tan Meng Choo was rediscovered in 2012 by the brothers Raymond and Charles Goh. At the time, the site was heavily overgrown and difficult to access, as it had been forgotten for many decades (compare the photo above with one from 2012). Since then, the main structure has been periodically cleaned for ancestor-worship or anniversary ceremonies, and construction work nearby has made it more accessible.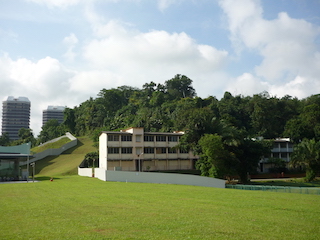 The main structure is centered around the stele, which contain the names and titles of the persons buried there. This is flanked by several panels containing text, unfortunately most are very badly eroded and illegible, as well as decorative elements. Some of the text inscriptions are made from colored ceramic tiles that have been attached or inlaid into the stone, while others are simply incised and painted in.
The stele and panels are fronted by an area of marble tiles, with granite used to make the border. In front of this is a large semicirclular concrete platform. However, the actual boundaries of the grave area are even larger. The main structure is surrounded by at least one concrete border (or holding wall), which is again enclosed by another border made from brick. However these have been so heavily overgrown with vegetation that only parts of it are visible, and it was not possible to determine how far they extend.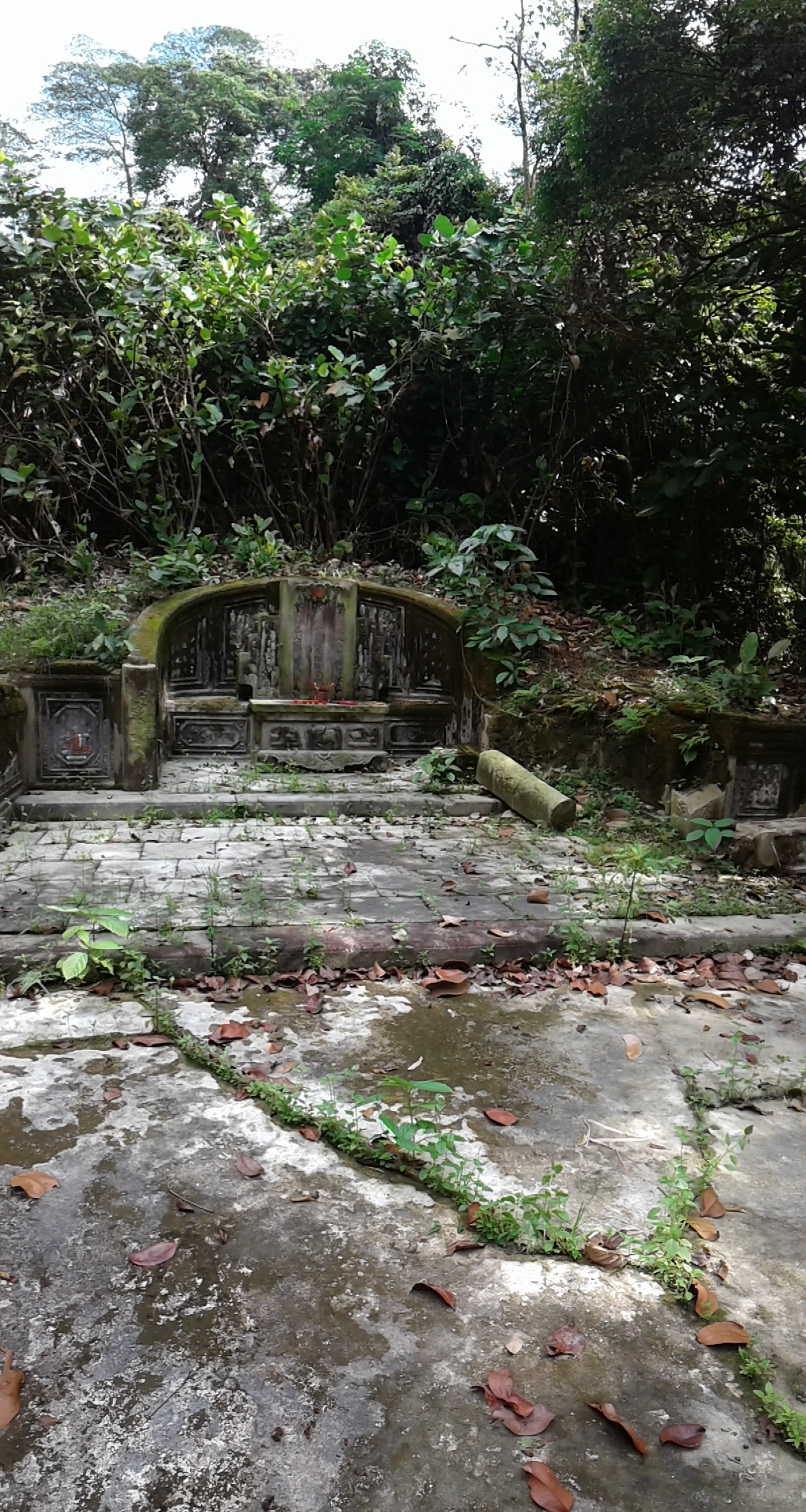 Adjacent to the main structure is a stele erected to the Earth god (土地之神). The design is similar to the main tomb, but on a smaller scale and with simpler inscriptions.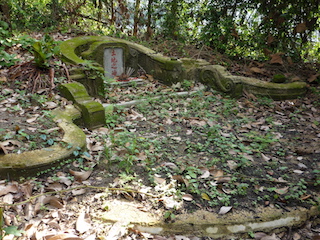 The variety of materials used to build the structure is remarkable. They have withstood weathering and overgrowth by vegetation to different degrees. The main structure appears to be carved from stone. Some of the text inscriptions and decorations, including the main stele, were carved directly into the stone. However some were also overlaid with colored ceramic tiles attached by cement, which in many places has disintegrated with time.
There has also been structural damage to the tomb. Plants growing between tiles have pried some loose. The most serious damage is to some columns and panels on the right side, which have broken and toppled over, fracturing the marble tiles below them. Given the weight and sturdiness of the stone used to make them, this may have been caused by a fallen tree.
Overview of the main structure

Stele
碑文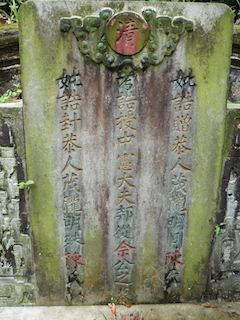 Altar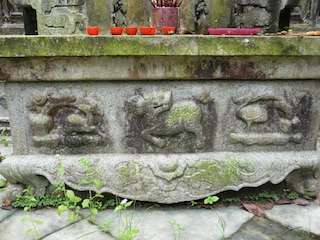 Panel La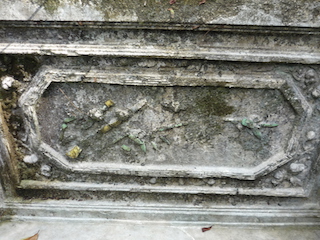 Panel Ra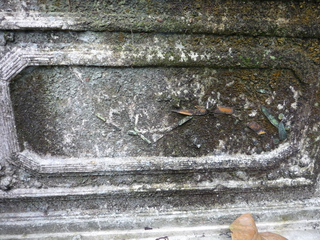 Panel R1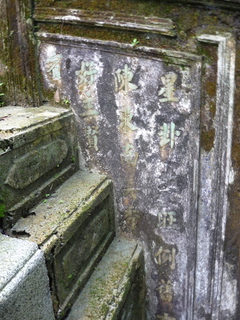 Panel R2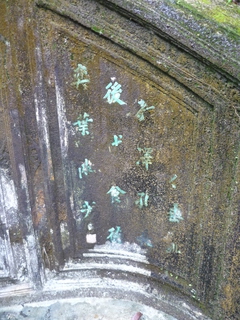 Panel R3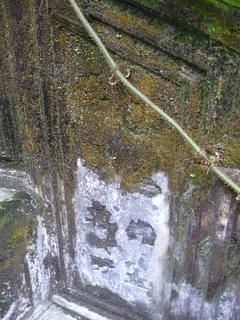 Panel R4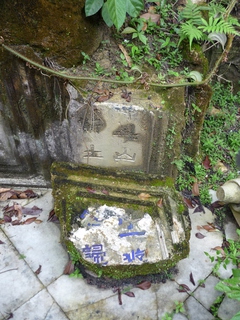 Column R5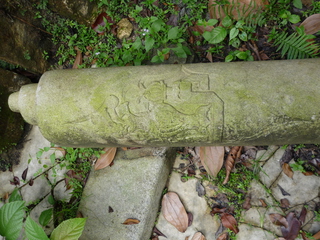 Panels R6 and R7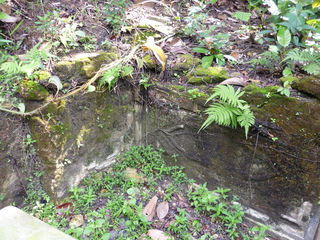 Column R8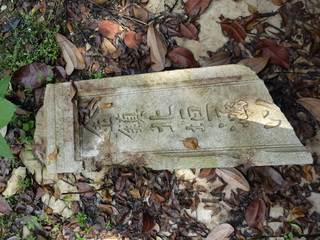 Panel R9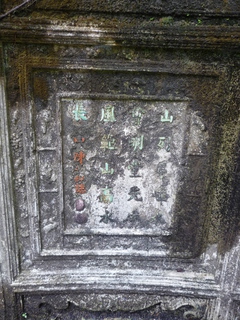 Panel R10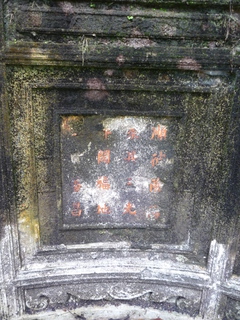 Panel R11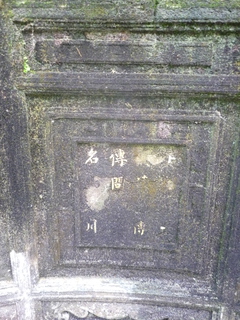 Panel R12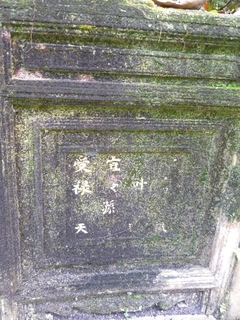 Column R13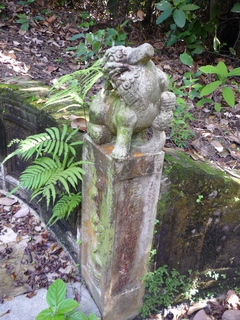 Panel R14
Panel L1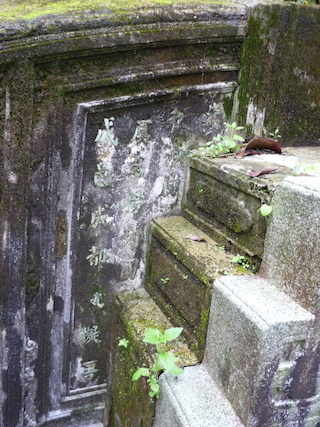 Panel L2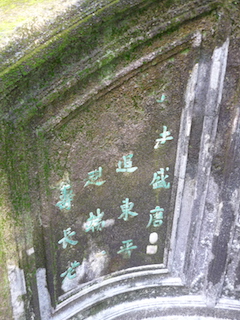 Panel L3
Panel L4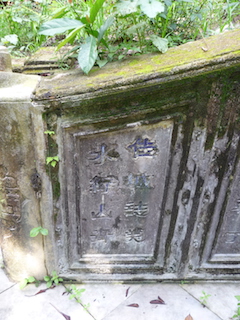 Column L5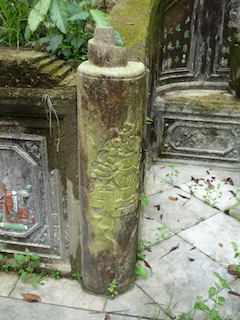 Panel L6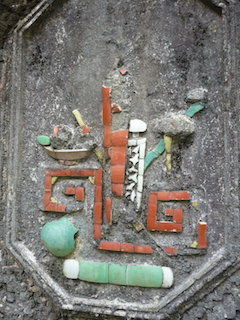 Panel L7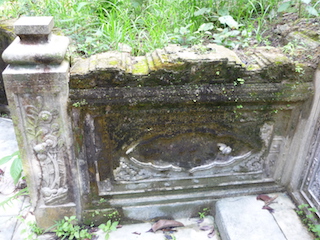 Column L8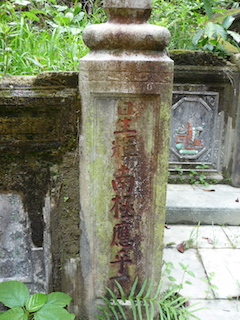 Panel L9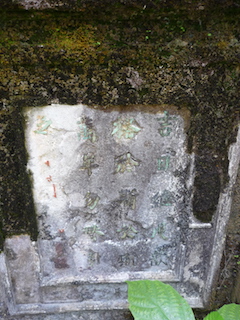 Panel L10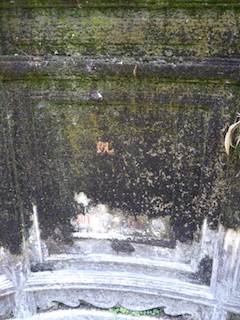 Panel L11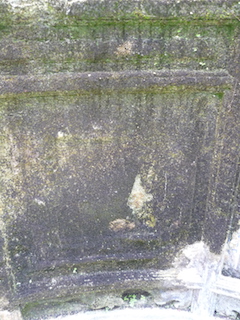 Panel L12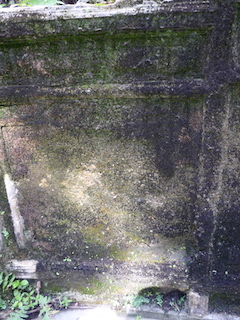 Column L13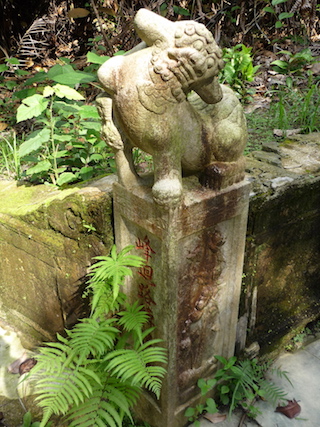 Panel L14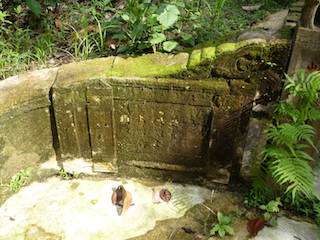 ---
Back to Resources